On our tour we had a day off in Texas so we decided to record an acoustic version of Better Times. This is the second take and I think it turned out pretty well. Thrifty Astronaut on thrift store keyboard and Galaxies on ukeylele.
I had such an amazing time last week playing shows, meeting new people and sleeping in strange places. Thank you to everyone who came out to shows, fed us, and let us sleep on their floors. More touring will be happening soon. There will be videos emerging soon but for now here are some photos.
[miniflickr photoset_id=72157626965167764&sortby=date-taken-asc&per_page=100]
For all my local peoples, I'm playing the Art Lab on Thursday with LA's own Greenhorse and yOyA. Come get stupid with us!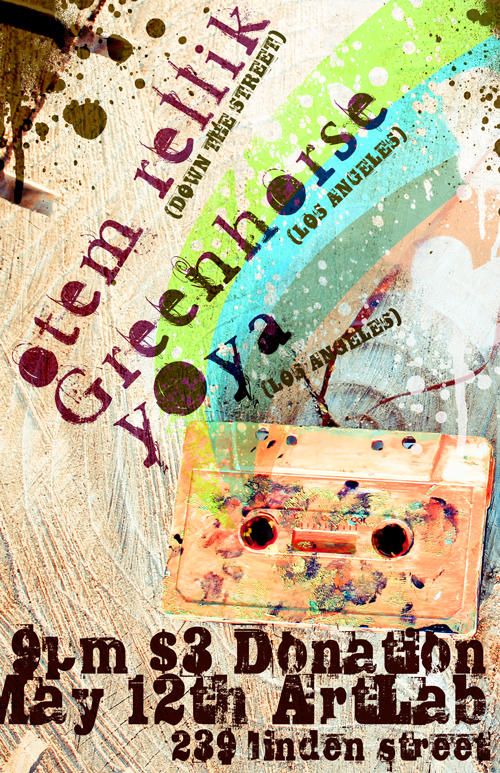 In case you missed it, I recorded the interview and performance I did on Friday the 29th on KCSU. The dude Justin who was interviewing me had some mic issues at the beginning of the interview so its a bit hard to hear some of the questions. If I sound nervous as balls in the interview it's because I was.
[mp3j track="http://otemrellik.com/mp3/audio/90.5_KCSU-4-29-11.mp3″ title="90.5 KCSU Interview and Performance"]