Hey everyone. Today I am 29 years old. That is weird. Come to this show if you are in the area. I'm going to have a band and we are going to kick your ass.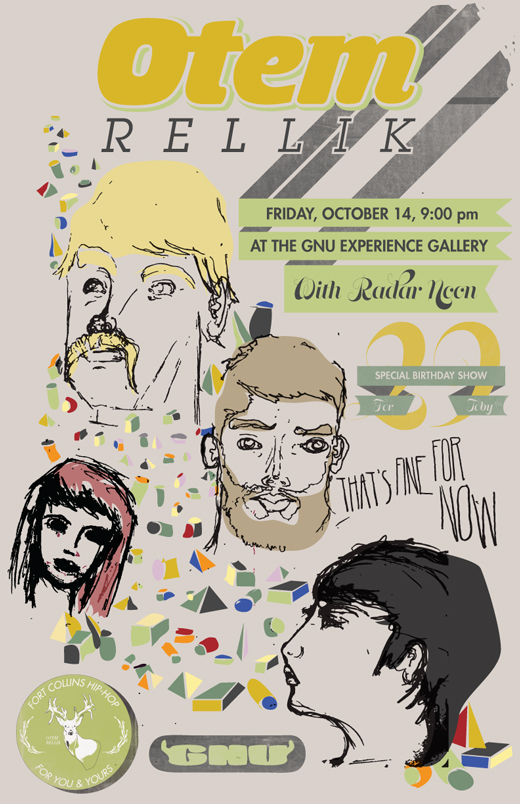 Hey Dudes. I'm playing a super rad/super early show on Wednesday the 5th. Here are the deetz.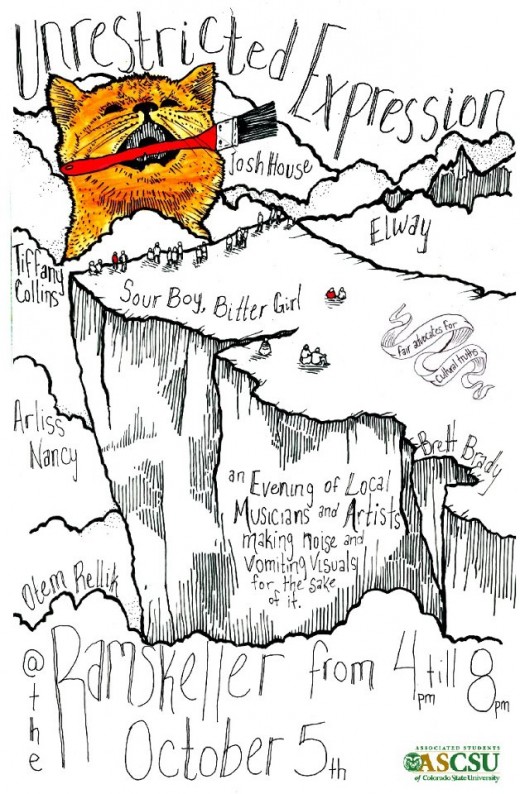 Unrestricted Expression – a REALLY EARLY (4pm for real) REALLY FREE show.
Bands…
Arliss Nancy
Elway
Otem Rellik
Sour Boy, Bitter Girl
Artists…
Brett Brady
Josh House
Tiffany Collins
Wednesday, October 5th @ 4pm
the CSU Ramskeller (in the basement of the Lory Student Center)
All Ages
Free
As the common artist and musician further struggles to find a space and audience to express their work to and pop stars who sing about the club and American eagles increasingly sell out arenas we ask our selves – what the fuck is going on? Advertising is getting better at convincing us of trends while the art often follows suit competing to most efficiently supply the latest fashions. Successful shows for lesser know artists are dwindling while the free exchange of digital information has taken other traditional forms of support away. Where we once physically shared ideas in intimate settings we now have status updates to report what we are listening to and giant colorfully lit stadiums and museums for spectators to be persuaded to believe that the art is good.
This Wednesday, October 5th seven of your local heroes are going to be analyzing, demonstrating, and opening in dialogue regarding their opinions about issues such as the ever impending doom of the music and arts industry, possibilities of alternative support, and what it is to have "unrestricted expression."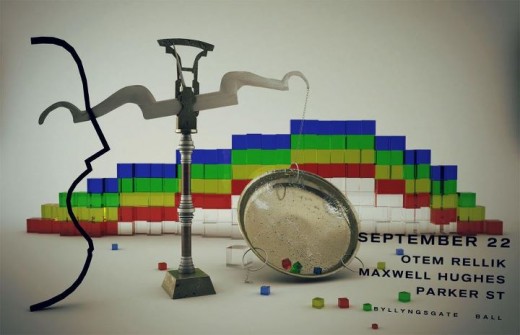 Hey dudes! So I have this show coming up next week with my buddy Maxwell Hughes (who is kind of responsible for getting me into playing shows in the first place) at The Lyric Cinema Cafe. It's an early one (6pm) and I will have a couple videos to show as well. I have a 10 minute documentary/montage of the tour I went on in June with Thrifty Astronaut and Galaxies. Also (if I can bust my ass in the next week to get it done), I will  have a new stop motion music video for an unreleased song off my next album. So come on out Fort Collins, there are things to be done!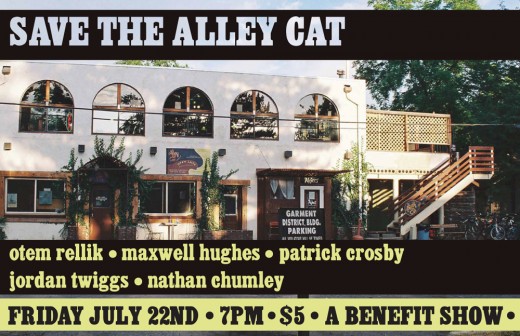 My friends  know my history with the Alley Cat. Some of my first "shows" were playing at the Friday open mic nights. I remember the excitement I always had stepping onto that small stage tucked into a corner behind a sea of tables and flipping the switch on my latest circuit bent saxophone or keyboard. The PA was always shit, some of the people were annoyed at whatever noise I was generating out of my early suitcase set ups, but I was having fun. I met many of my long-term friends and fans during these nights. The Alley Cat's business is now suffering from the ridiculous labyrinth of fences and new construction. Tonight I'm super excited to head back there to play a benefit show.