Hey dudes, I have a show on Thursday in Denver at the Meadowlark. Doors are at 9pm and it's $7. Thrifty Astronaut, otem rellik, All Liver No Onions, Galaxies. Shit is going to be dope, I've been practicing in the car on my morning commute to work.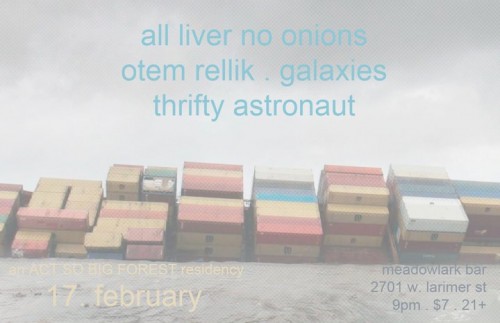 I just recently updated my live set up and did a quick looping video. Check it out!

Just wanted to share a quick video of my current live set up.