Yo dudes, I'm super stoked to get out on the road and do some shows. I'll mostly be in Texas for the next week so come on out if I'm in your area and say whats up. The complete list is right under this flyer or the upcoming shows page.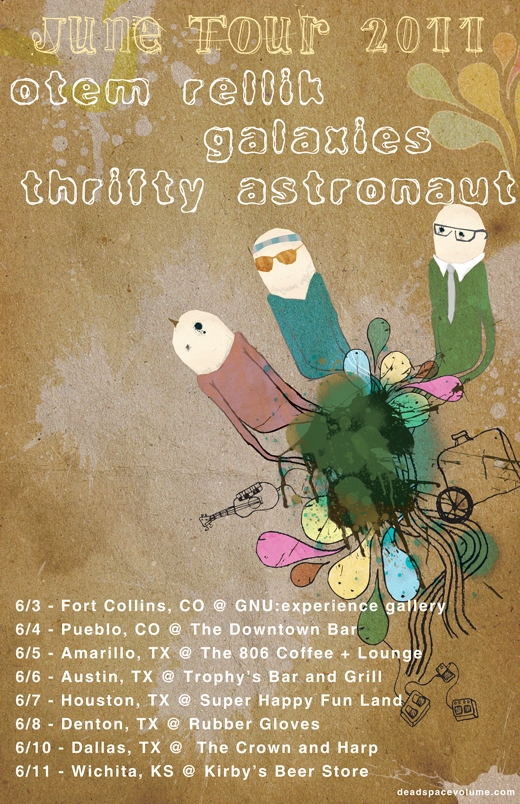 No shows booked at the moment.
Hey dudes, I have a show on Thursday in Denver at the Meadowlark. Doors are at 9pm and it's $7. Thrifty Astronaut, otem rellik, All Liver No Onions, Galaxies. Shit is going to be dope, I've been practicing in the car on my morning commute to work.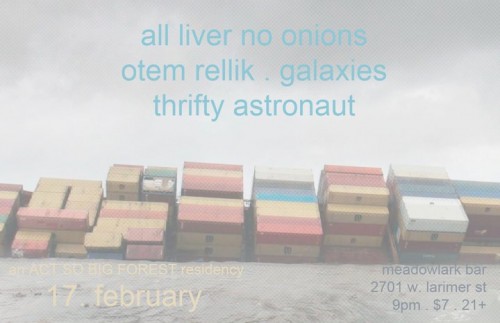 I'll be honest, I'm not a big fan of Christmas music (or Christmas in general), so when I was first asked to do a Christmas song for Act So Big Forest four years ago I declined. When they asked me again the next year I said fuck it and made an instrumental track that I ended up being really happy with. Since then I've been on board with these Christmas compilations and have been really enjoying making music for them. I'm usually in a bit of a musical rut this time of year and it's a nice break from working on my more serious stuff and just do something fun musically. This year my song on the compilation is called When the Dark Goes Away and is sort of about the magic of Christmas fading away as one gets older. I wrote and recorded the entire song in one day and am really happy with it. Plus is has a vocoder. Download this bad boy and have a great Christmas.