In June I went on a short tour across Texas with Galaxies and Thrifty Astronaut. We met some fine folks, played some fun shows, slept in awkward spots, and generally messed with Texas as much as possible. It was a lot of fun. Here is a short video. Enjoy!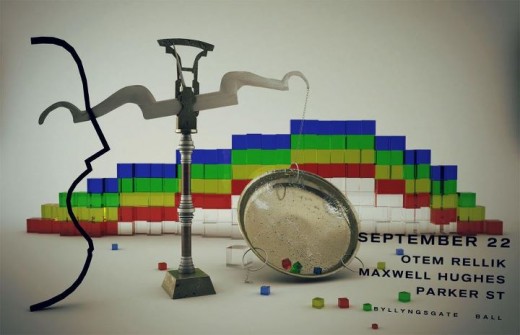 Hey dudes! So I have this show coming up next week with my buddy Maxwell Hughes (who is kind of responsible for getting me into playing shows in the first place) at The Lyric Cinema Cafe. It's an early one (6pm) and I will have a couple videos to show as well. I have a 10 minute documentary/montage of the tour I went on in June with Thrifty Astronaut and Galaxies. Also (if I can bust my ass in the next week to get it done), I will  have a new stop motion music video for an unreleased song off my next album. So come on out Fort Collins, there are things to be done!
On our tour we had a day off in Texas so we decided to record an acoustic version of Better Times. This is the second take and I think it turned out pretty well. Thrifty Astronaut on thrift store keyboard and Galaxies on ukeylele.
I had such an amazing time last week playing shows, meeting new people and sleeping in strange places. Thank you to everyone who came out to shows, fed us, and let us sleep on their floors. More touring will be happening soon. There will be videos emerging soon but for now here are some photos.
[miniflickr photoset_id=72157626965167764&sortby=date-taken-asc&per_page=100]