Hello blog. I haven't made a post in quite a while and my instagram auto-poster thing has been filling up this space for quite sometime. Anywho, not sure if anyone even visits websites anymore as it seems the social feed has become all consuming but if you are here and you are reading this, I thank you. Lately I've been in a bit of a strange place with music. I've got at least an albums worth of material that I have not released as I'm not sure how I want to go about it. Seems like albums are almost pointless for me at this time. It takes me roughly three years to create enough material I am happy enough with to put out.  By that time most of the songs are really old to me and yet I am the only one who has heard them (unless you have seen me play them live). By the time it comes out a lot of the songs are not really relevant to my life anymore. That is not to say I won't be putting out albums anymore because I will. I just feel like I'll probably be posting a lot more songs as I make them on my Soundcloud account. So act like you know and follow me there for new stuff. Also, I have a band with my girlfriend called nIGHTtIMEsCHOOLbus. You should follow us as well as we post new things there as we make them. Anywho, in the spirit of this post, here is a new thing to listen to!
Hey everyone. I just realized the other day that I hand't made a blog entry for many months that wasn't just a quick instagram photo or a video of something weird. So, what the fuck have I been up too? After moving recently to a new spot with my girlfriend I feel like I've been a bit stagnant on the creative front. It's easy to fall into a cycle of horror movies and general relaxation after returning from a full day of coding. I've definitely been feeling the itch lately though (which always seems to happen this time of year) to make something new. Seems that those new things all involved my new(ish) band with my girlfriend Robin called "Nighttimeschoolbus".  I'm really excited about all of the new stuff we have been recording and as I type this am rendering out a sequence to a fully animated Nighttimeschoolbus music video. We also have a show, two shows actually! We have never played together and it's been a bit of a challenge as we both have very different styles of playing live, but I think we are on to some really cool stuff and I only expect it to get weirder/better. Anywho, just a quick update on things involving myself and creative endeavors.  I leave you with a still from this new music video I'm working on.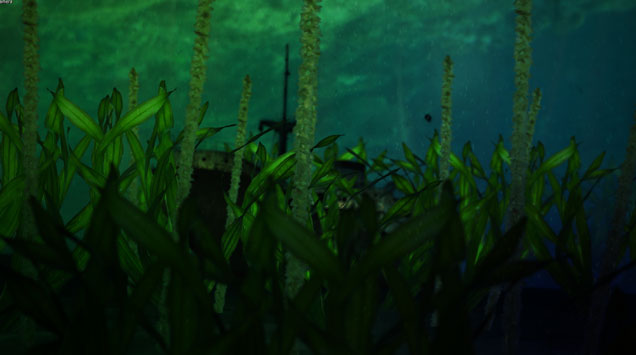 Hey dudes, did you know I have a side project with my girlfriend called Nighttimeschoolbus? It's ok if you don't, we mostly watch horror movies instead of making music. But, we do have a couple songs up including this new one which is a cover of Daniel Johnston's "True Love Will Find You In The End". We recorded it the day after watching The Devil and Daniel Johnston, which is an excellent documentary. Anywho, it's free so you should download it and share it with your friends. Also, we have started playing some shows together (mostly doing my otem rellik stuff) and we will be playing on Saturday at Lost Lake in Denver. Check out the shows page for more details on that.