Yo dudes, thought I'd post up my latest mobmuplat patch. It's an FM synth and probably one of the cooler sounding things I've ever created. Check it out and download it for free here!

This weekend I set out to make a new midi controller for my girlfriend/bandmate Robin. It consists of 20 knobs and two push buttons (one latched, one momentary). This is by far the most controls I've ever made for a midi controller. I used a teensy 3.1 board for the brains of the operation.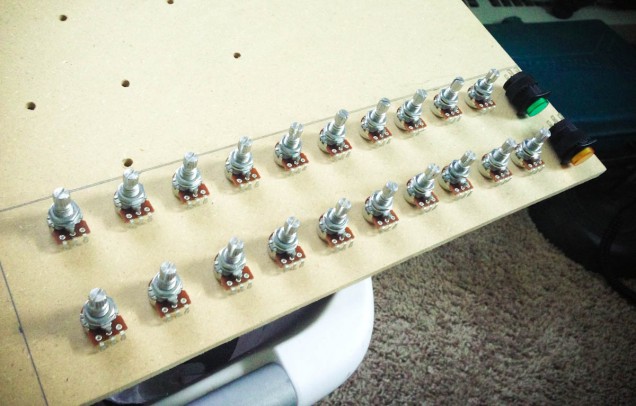 Wireing and construction went super smooth.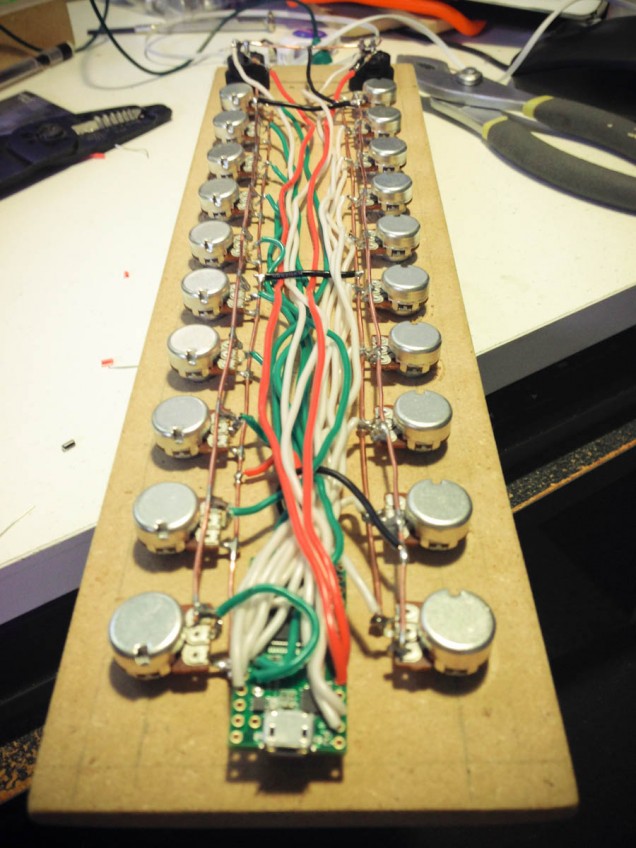 Then I ran into a big snag on the code. Seems that at knob 14 the knobs stopped responding and the first 6 knobs were sending data for two cc's. I hunted around the internet for many hours until I finally found a forum post that explained what was going on. So, created a new array for the pins and everything worked! Download the sketch at the bottom of this post.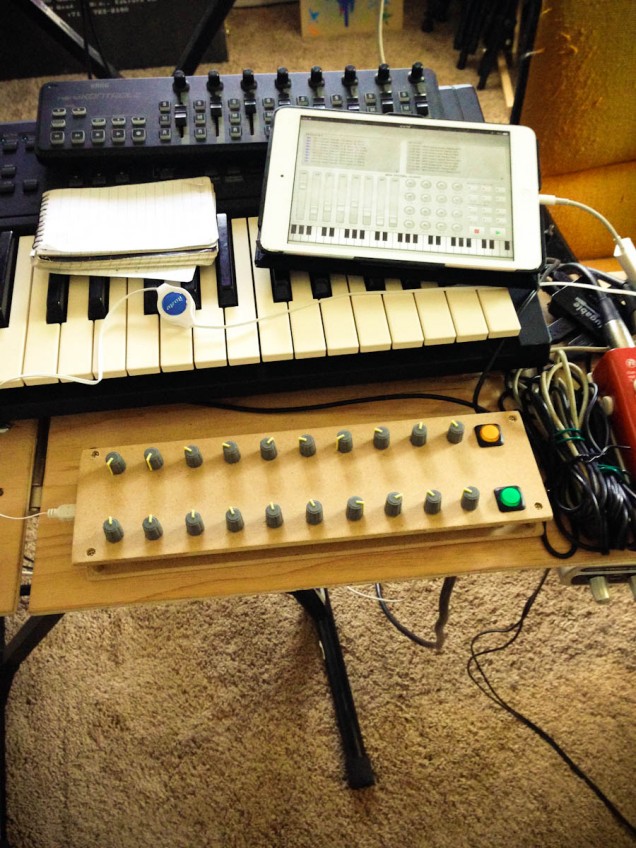 Download sketch here (code may be a bit sloppy, I'm still relatively new to all this)