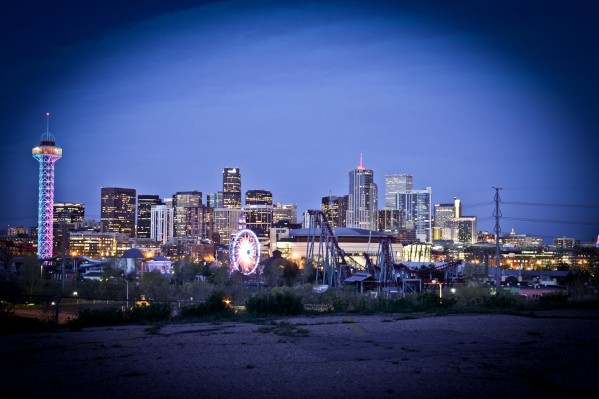 And yes, it's quite rad. I'm living with Bud whom you may know as Skyrider which means I get to listen to rad things he is working on in the basement and share some of the rad things he makes in the kitchen. I've mostly been nerding out lately on lomo cameras ever since I got this LomoKino. I'll be shooting a music video with it sometime soon for a new project I'm working on with my girlfriend called Nighttimeschoolbus.  You should like us. We will make more music soon. I also have a new album just about completed which will come out this year (I hope) and most likely be digital only. It's called blood bone piano and is mostly sad bastard stuff. Below is a video of some test footage I shot with my lomokino along with a sample of some of the new album. Enjoy.
Hey dudes, I have a show on Thursday in Denver at the Meadowlark. Doors are at 9pm and it's $7. Thrifty Astronaut, otem rellik, All Liver No Onions, Galaxies. Shit is going to be dope, I've been practicing in the car on my morning commute to work.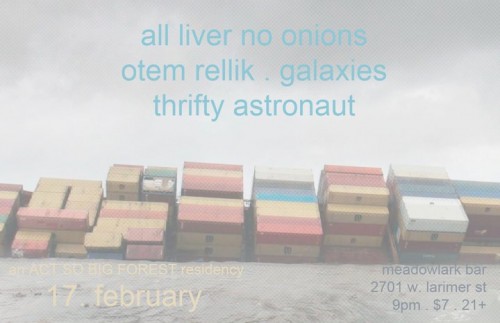 I have a show in Denver at Rhinoceropolis on December 18th! I haven't played at the Rhino for many years and am super stoked! Come on out!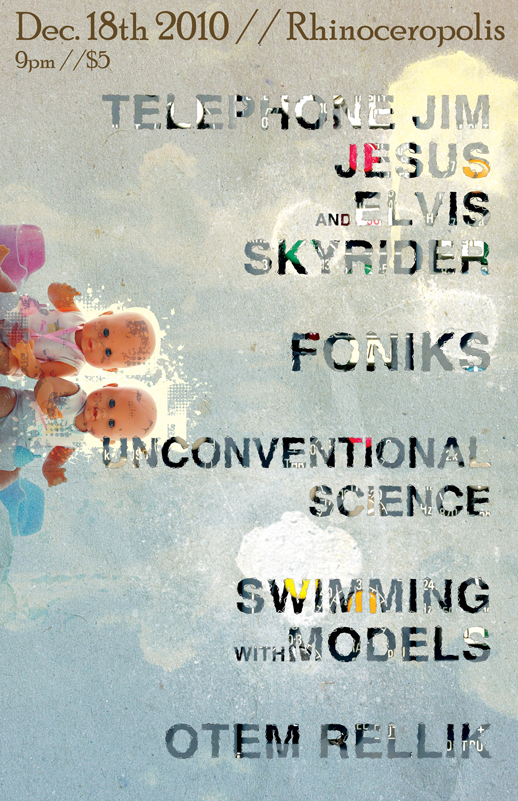 Just a quick update here. I just did a interview with Thomas Murphy of the Denver Westword. Check it out here: