I just got asked to do this last minute and I couldn't be happier. Listen in if you are in Northern Colorado at 90.5FM or online at kcsufm.com. 7:30pm Mountain time. Hopefully I won't swear!
Hey dudes, I finally decided to put up a couple new art pieces. The ghost guy I just finished recently and the cube guy was done in February and I was lazy about getting it up. Anywho, they are both available on the store page if anyone is interested.
My next album is finished and will hopefully knock your socks off. It's called Elephant Graveyard and I'm really proud of this one. I still need to do some tweaking on the mixes, get it mastered, do artwork and everything else I hate doing to get an album out…actually, the artwork is pretty fun. I will also have a free downloadable remix ep featuring lots of rap songs that I grew up on plus some remixes I've done recently for Anticon dudes and bits and pieces of Elephant Graveyard peppered in. So, when is all this going to be available you may ask? I can't say, but I'm really shooting for sometime this year. Keep your eyes and ears out.
I also have a show coming up at the Aggie in Fort Collins opening for my friends Stell Luce on September 9th. Come on out if you are in the area.
Hey dudes, I have a couple house shows coming up-both at the same place. Come on out and remember to bring some cash for the touring bands so they can eat and stuff.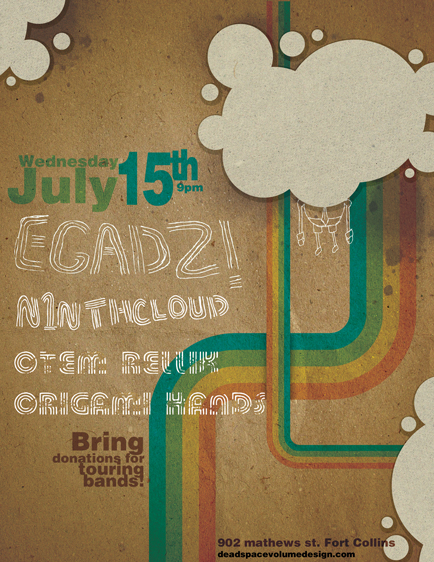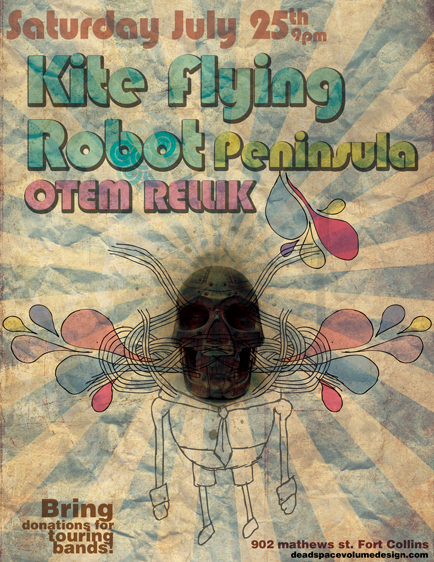 Just put the finishing touches on a new bent speak and spell. Check it out on the store page, only one available.