I'm super stoked to announce these two release shows! I'll be showing a few videos at the Fort Collins show and hopefully playing Structural Integrity with Danielle Ate the Sandwich. Awesomeness.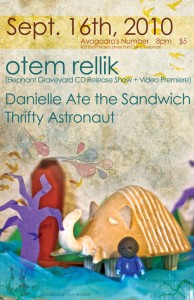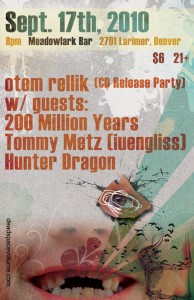 Good morning all. I'm going to start uploading songs from my next record Elephant Graveyard on the social media tumor known as facebook. This week I uploaded better times. Join the fun and hang with  me on the facebooks. Because honestly, who gives a fuck about myspace anymore. I kind of hate it.

This is a short video preview of my forthcoming album Elephant Graveyard. This was shot by my self and lovely girlfriend Stefanie Berganini. Please enjoy!

Kind of hard to believe after three years, there is only thirty more days until this sucker is out on the open market! Just to be clear on the release, it will be available for purchase only on Circle Into Square for a few weeks before it is for sale here at Dead Space Volume. The first 25 people who order the album will receive a free special cassette tape copy of SkelePhant ReMixTape (pictured below). These are currently being dubbed by me and will be extremely limited. Anywho, more on Elephant Graveyard will be unfolding throughout this month.